Weight Watchers PointsPlus Values on Snack Girl
23 March 15, 2011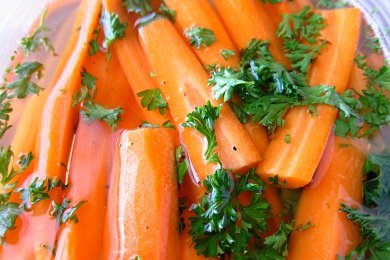 One of the biggest complaints about the new Weight Watchers PointsPlus program is that it is harder to figure out the Points value than it used to be.
Why?
Well, Weight Watchers wants you to consider protein, fiber, and carbohydrates instead of relying exclusively on calories to figure out the PointsPlus value. This becomes a bit more complicated because almost all fruits and vegetables have zero points.
Basically, your body treats a 100 calorie chocolate chip cookie differently than a banana. WW wants to encourage its members to eat the banana so they don't penalize you by allowing you to have it for "FREE".
So, your ever dedicated Snack Girl went through her favorite snacks and METICULOUSLY calculated their PointsPlus value so the Weight Watchers members could use this site to support their program.
I also calculated the nutritional facts for all the recipes so that the non-WW fans could use that information.
You will find that the nutritional facts below the recipe represent the entire recipe, while the PointsPlus value is calculated without the fruits or vegetables in the snack.
This project was a massive pain in the.......neck.
But, some cool realizations came out of all the work. For example my pickled carrots recipe, (photo above) has ZERO points. Hurray!
So here is the main list:
Weight Watchers PointsPlus Values
And here is the different snacks organized by PointsPlus values:
The snacks that have five and six PointsPlus values are almost always breakfast recipes that I created.
As I continue to post recipes and snacks, I will continue to post values so check back on these lists if you need new ideas. The lists can be found on this page:
and you can "refine your search" to get the list you are interested in.
Is this helpful? Feedback, please.
---
Other posts you might like:
---
---
---