1 May 22, 2015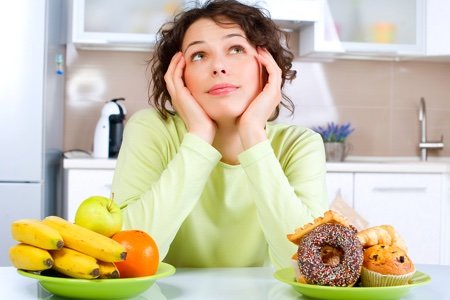 The winner of the Slim By Design course featuring Dr. Brian Wansink and a live coach ($29.99) AND a hardcover Slim by Design book ($26.99) is….
Mary Elizabeth Hawthorne!
Don't be too sad if you didn't win. Go ahead and enroll in the three day free trial: ENTER HERE. You will get for free six articles and videos featuring Dr. Wansink, and you'll have access to a 1-on-1 coach to help you apply Slim by Design in your life.
Continue reading Winner of Slim By Design Course Featuring Dr. Brian Wansink
Recent Posts:
Blueberry Pancakes to Start The Day Right With Silk Soymilk


May 22, 2015

I LOVE blueberry pancakes. I love them even more if they are low in saturated fat.... read more

Sponsored by Silk Soymilk

Bring These To Your Next Picnic or BBQ


May 21, 2015

How about some dessert eye candy before the big BBQ?... read more

Learn How to Get Slimmer by Tweaking Your Environment with Dr. Brian Wansink
6 May 20, 2015

Losing weight is mostly about eating less but that can be so hard to do with a society that throws food at us at every corner, encounter, and event.... read more

Sponsored by Change Collective

The Worst Way to Get 30 Grams of Protein
13 May 19, 2015

Corporations have been vilified for deceitful marketing practices. The worst companies seem to have big names like "Coca-Cola".... read more

Stop Buying These Processed Foods and Start Making Them
5 May 18, 2015

There are times when buying a food instead of making it is essential. I have even bought apple slices when in a rush.... read more

More Asparagus Please!
6 May 14, 2015

This is the easiest time of year to be a blogger if you are into healthy eating.... read more

Lighter Chicken Cordon Bleu: The Critics Rave!
3 May 13, 2015

I am definitely on a chicken bender. Don't worry vegetarians! One day I promise to stop writing about chicken.... read more

The Winner of the Good Habit Box


May 12, 2015

The winner of the subscription to Good Habit Box is…. read more

The Truth about Costco Rotisserie Chicken
16 May 12, 2015

A couple of weeks ago, I wrote about rotisserie chicken and I did not cover Costco's version.... read more

My Greatest Muffin of All Time
6 May 11, 2015

I have told everyone how much I love rhubarb. This being rhubarb season, I am continuing to celebrate its arrival.... read more

Top Ten Low Carb Snacks


May 7, 2015

The fact is that when you go "low carb" you are usually cutting out a bunch of cookies, cake, and other stuff you probably shouldn't be eating.... read more

All You Need is a Wall, a Chair, and Seven Minutes
5 May 6, 2015

I recently hit a busy spell and found it incredibly difficult to get to the gym.... read more

Never Eat A Junk Food Snack Again! Good Habit Box Saves The Day: Giveaway
114 May 5, 2015

The best snacks are the ones that you enjoy without even knowing they are healthy.... read more

Sponsored by Good Habit Box

Who Could Resist this Fruit Salad?
8 May 4, 2015

I seem to be on a kick to beautify the fruit and vegetable world.... read more

Light Rhubarb Crisp
14 April 30, 2015

It is there waiting for you in the produce section - rhubarb! read more

Is Rotisserie Chicken a Good Choice?
38 April 29, 2015

This is my mug shot of a rotisserie chicken. As you can see, I didn't shoot its best side. read more

How to Make Boring Raw Vegetables Pop
8 April 28, 2015

I know that I shouldn't call raw vegetables "boring". That isn't very nice.... read more

What a Registered Dietitian Orders for Breakfast at McDonald's
18 April 27, 2015

I am proud to say that many registered dietitians are Snack Girl readers as well as friends.... read more

Top Ten Vegan Snacks
10 April 23, 2015

After posting about chicken this week, I am ready to talk about a zero meat approach.... read more