1 July 22, 2014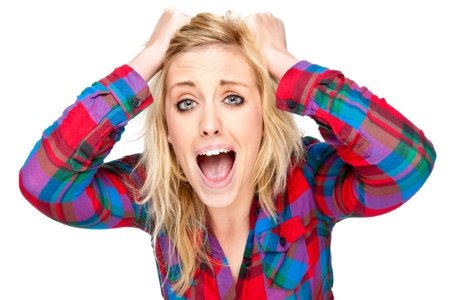 If you mistake of telling a stranger that you wrote a book about losing weight, you will want to pull your hair out.
Fortunately, I have a lot of hair.
People can't wait to tell me their solution to the weight loss problem. First, they ask me what I advocate (eating more fruits and vegetables, changing habits, exercising) and then they launch into their latest and greatest solution.
Continue reading Top Seven Worst Diet Tips
Recent Posts:
Mushroom Meatball Parmigiana: A Lighter Version of the Meatball Sub


July 20, 2014

I can't turn down a good meatball sub sandwich. Meat, cheese, sauce, and bread – it is almost the polar opposite of the healthy food that I feature here.... read more

Sponsored by Mushroom Council

The Ultimate Milkshake Makeover
12 July 17, 2014

Do I like smoothies more than milkshakes? Before yesterday, my answer would have been, "not really".... read more

Why Dr. Oz Got In Trouble
27 July 16, 2014

In case you missed it, last month Dr. Oz got called on the carpet by a United States Senator for endorsing "magic pills".... read more

Peanut Butter Flavor Without The Calories: PB2
36 July 15, 2014

Snack Girl features peanut butter A LOT. I happen to love the stuff and I use it almost every day.... read more

The "Worst Food In America" Gets a Makeover
15 July 14, 2014

I have not been the recipient of any free zucchini this summer but I know it is coming..... read more

Sugar Free Strawberry Jam Recipe
11 July 10, 2014

See those jars of jam up there? I made them.... read more

The Winners of FitFusion!


July 9, 2014

The grand prize winner of a year subscription of FitFusion.com is.... read more

Does It Cost More To Eat Healthy?
30 July 9, 2014

Look at that raw chicken! Doesn't it make your mouth water?.... read more

Love A Salty Crunch? Top 10 Ideas for Replacing Chips
5 July 8, 2014

Everyone has their favorite treat. I happen to love potato chips.... read more

A Lighter Summer Drink: Snack Girl Sangria
7 July 7, 2014

Do you have a "bucket list"? You make this list after you almost get hit in a car accident.... read more

Six Easy and Delicious Watermelon Recipes
5 July 3, 2014

Snack Girl recently attended a last day of school party and she brought slices of watermelon.... read more

Stream Your Favorite Workout Anywhere With FitFusion.com (Giveaway)
129 July 2, 2014

Snack Girl is a fan of fitness DVD's. As someone who hasn't always had enough money to go to the gym, these programs have helped me stay fit.... read more

Homemade Popsicles and Best Packaged Frozen Treats
7 July 1, 2014

Should you turn up the AC or eat a popsicle to cool down?... read more

A New Spin on Fried Eggs
11 June 30, 2014

Snack Girl loves eggs. They are nutritious, cheap, and fast to cook.... read more

Top Healthy Beach Snacks
4 June 26, 2014

Aaaah, the beach…..Hopefully, you have a beach near you that helps you cool off.... read more

Get Out Your Mason Jars: DIY Iced Mocha
18 June 25, 2014

Whew! Snack Girl doesn't know what temperature it is in your neck of the woods, but here it is hot.... read more

How this Juice Confused a Supreme Court Justice
20 June 24, 2014

Snack Girl may not be the brightest bulb in the bunch but she thinks she knows a scam when she sees it.... read more

Donate Your Diet Books to Goodwill and Eat Cupcakes
11 June 23, 2014

Snack Girl knows how hard it is to lose weight because she has struggled.... read more

Vegetarian Slow Cooker Baked Beans
15 June 19, 2014

Yesterday, Snack Girl took on July 4th but she forgot to mention her very favorite recipe for the celebration.... read more