About Snack Girl
Photo Credit: Beth Wallace
Please feel free to contact Snack Girl at lisa@snack-girl.com. We love hearing from you!
We started Snack Girl to help people to learn more about the foods they eat every day. Besides, snacks are fun!
Lisa Cain, Ph.D., is a mother of 2 and loves food! An evolutionary biologist by training, she has become obsessed with how food contributes to our overall health.
For example, she is fascinated with the fact that Americans in the 1950's weighed on average MUCH less than they do now. Obviously the root cause of the epidemic is what we eat, and she wants to help people make better decisions about what they eat.
She is a big proponent of food that doesn't have any packaging and wants to help Americans eat more fruits and vegetables.
Matt Cain is an Australian, home chef, father of 2, and software engineer. His family raised him with very little packaged food. They have a lovely vegetable garden, and eat tons of fresh fruits and vegetables. Matt's favorite snack is potato chips. He believes that with a little preparation, great food can be yours.
Snack Girl is #44 on Greatist's 100 Most Influential People in Health and Fitness 2011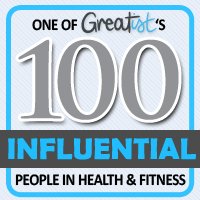 Disclosures
Here at Snack-Girl.com, we follow guidelines set by the FTC regarding endorsements, reviews, and testimonials.
If we receive a product for free, we'll tell you.
If we host a link that is sponsored, it will be labeled as a "Partners" or "Sponsored".
If we write good things about a product, we mean it. We don't accept money in exchange for reviews - ever.
If a product doesn't fit with the Snack Girl philosophy (e.g. diet pills, fad diet books, or liposuction), we won't feature it.
If we share a link to a product, we earn a small commission if you buy that item as part of an affiliate program with Amazon.com.
We have an advertising relationship with Google AdSense. Google banner ads may appear above, below and to the right of our content.
Snack-Girl.com remains 100% free because affiliate programs and ads on our site allow our company to focus on writing great content to help you achieve your healthy eating goals.
More information on Copyright and TradeMarks can be found here.
Our Privacy Policy can be found here.
Our User Submitted Content Policy can be found here
Questions or concerns? Please e-mail: lisa@snack-girl.com or use our Contact Us Form.
---
21 Comments:
---